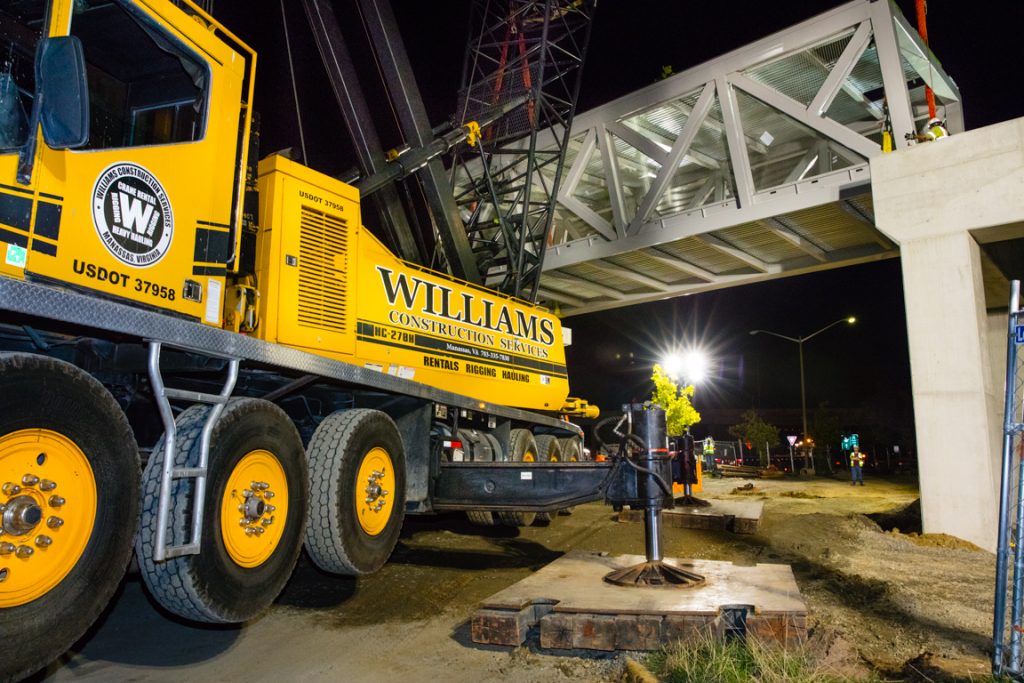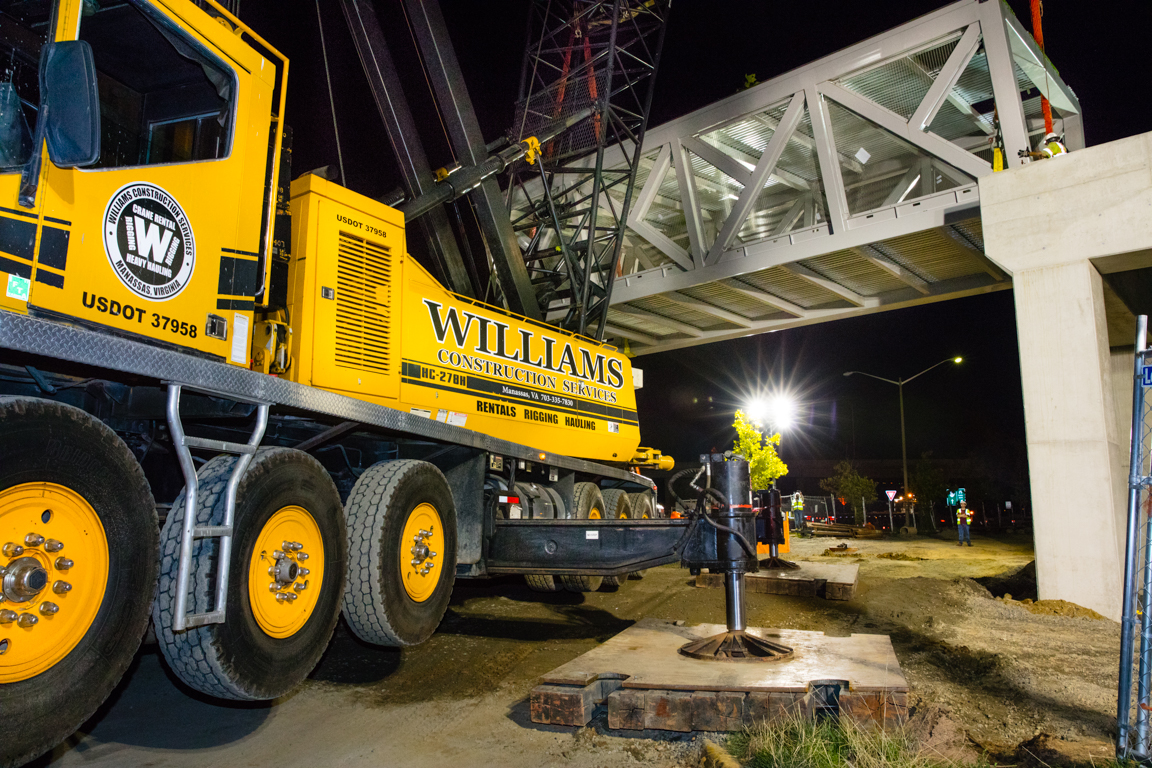 Williams Steel Erection Co., Inc.'s work with the erection of the pedestrian bridges for Phase 2 of the Dulles Silverline extension is progressing.  Pictures of the work have featured recently in several local internet news sites.  Here are links to the articles showing the progress of this important and very visible phase of the project work.
Photos: Installation of Pedestrian Bridge at Future Herndon Metro Station – RestonNow.com
Pedestrian Bridge Now in Place at Future Reston Town Center Metro – RestonNow.com
Pedestrian Bridge Installation Began in July – Via Tysons Magazine
Massive Reston Town Center Pedestrian Bridge Moved Into Place – Reston Patch
Note: Links are to external sites not operated by Williams Industries, Inc.  Williams Industries, Inc. does not accept any responsibility for the content on external sites.